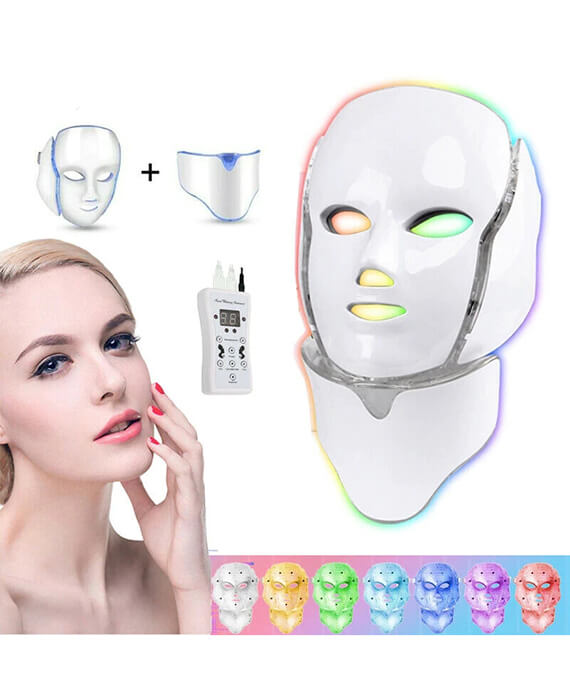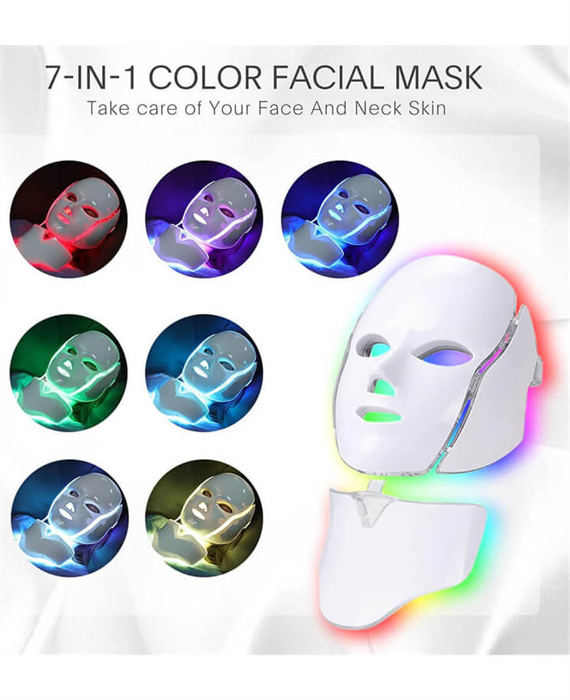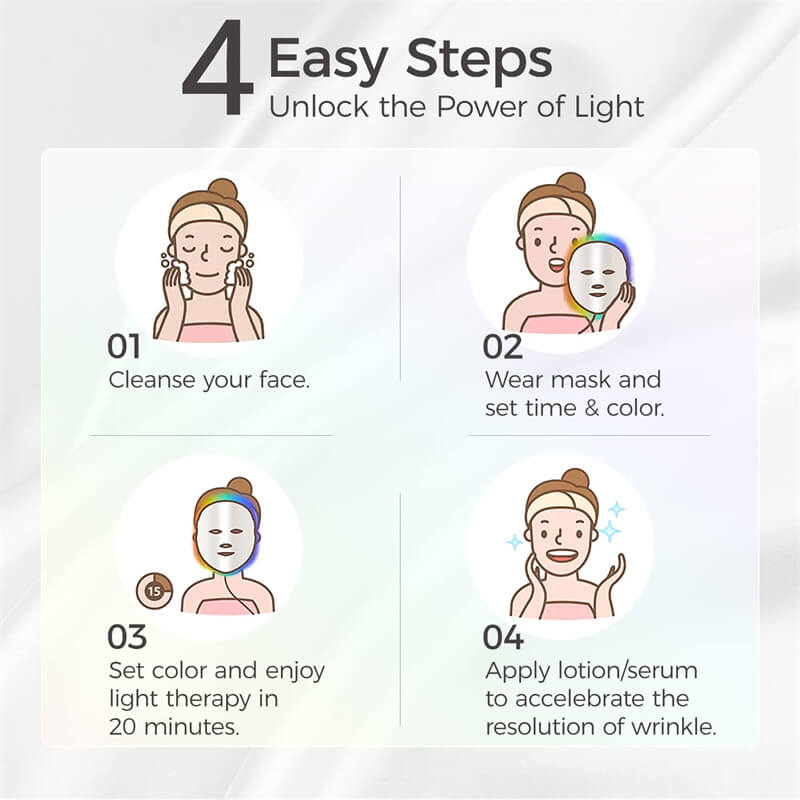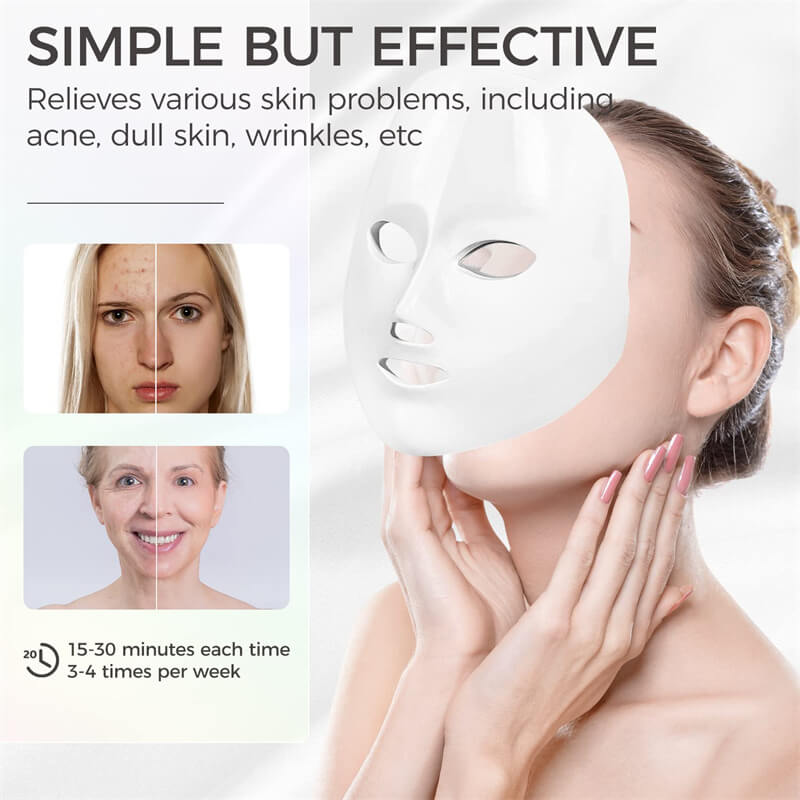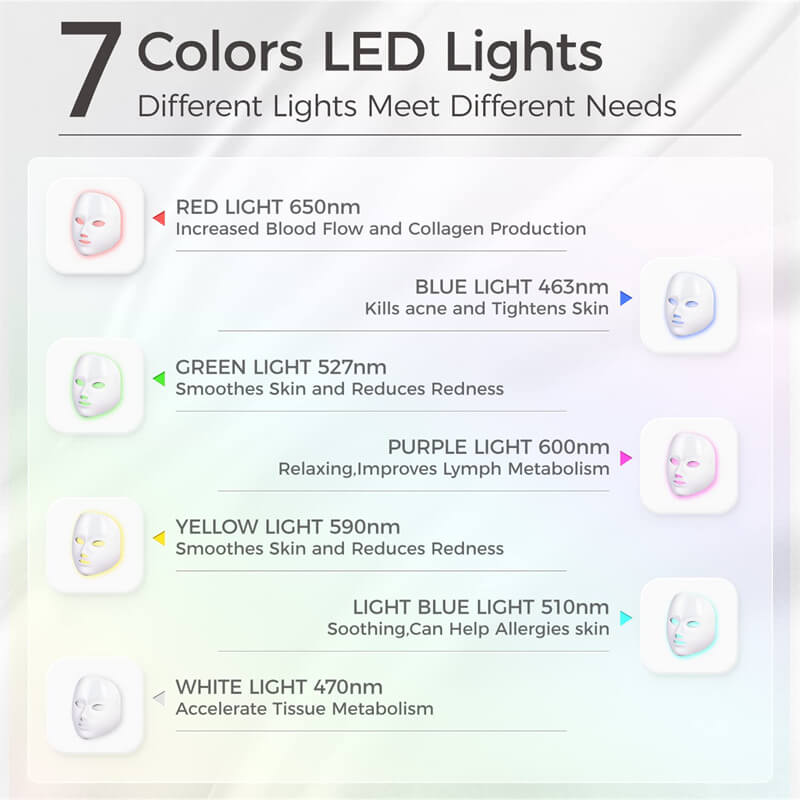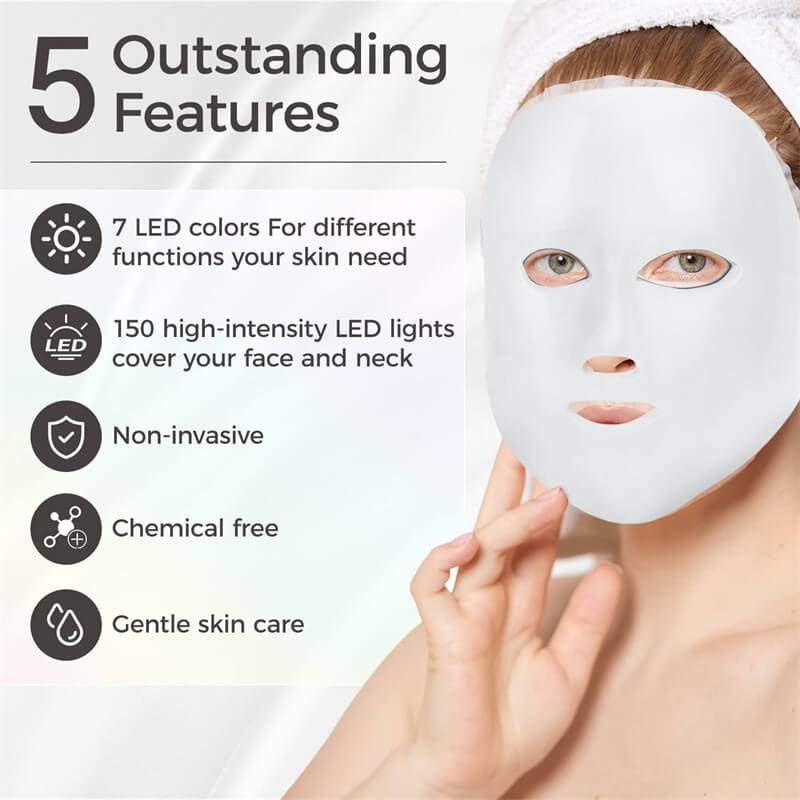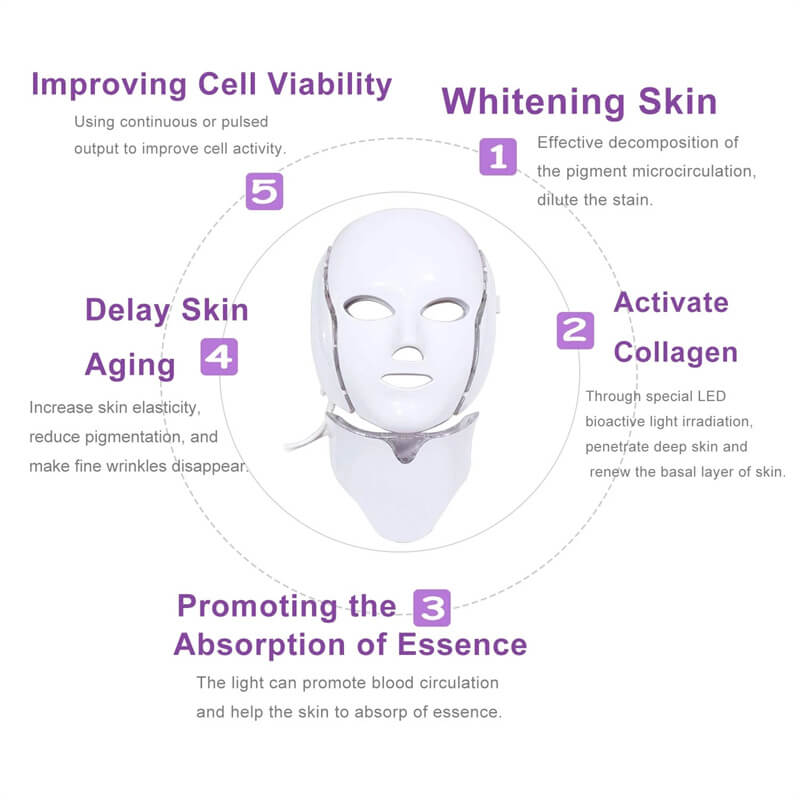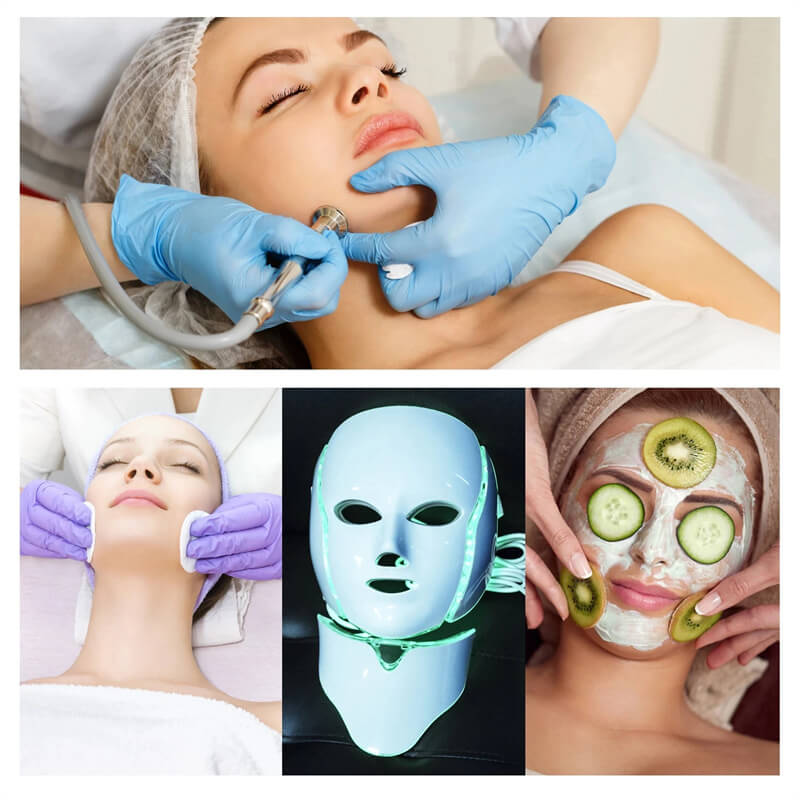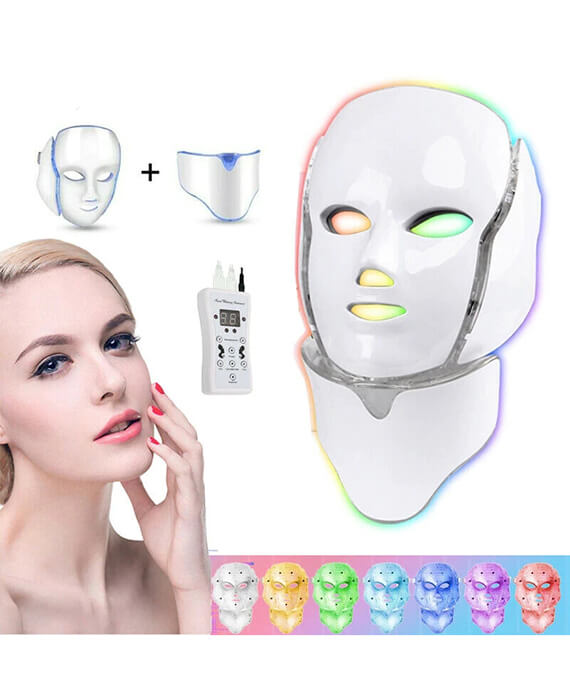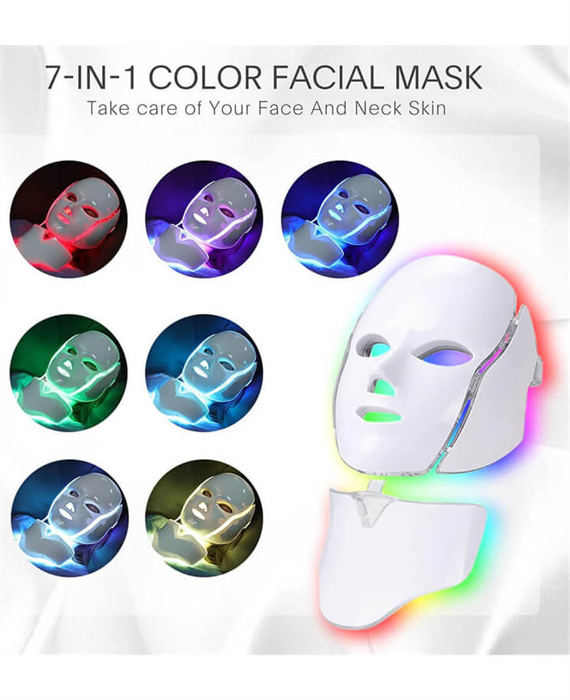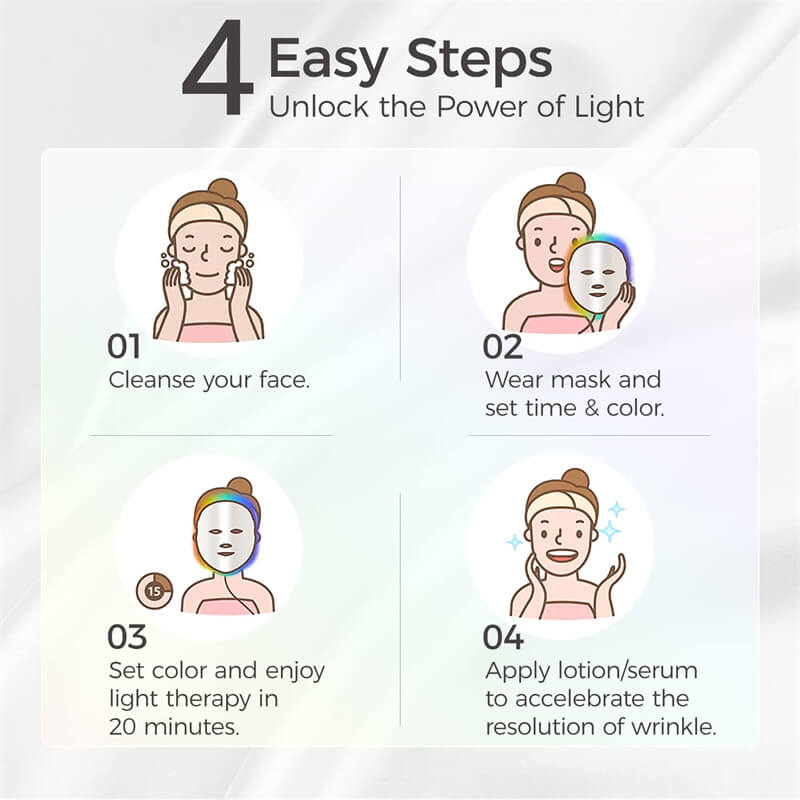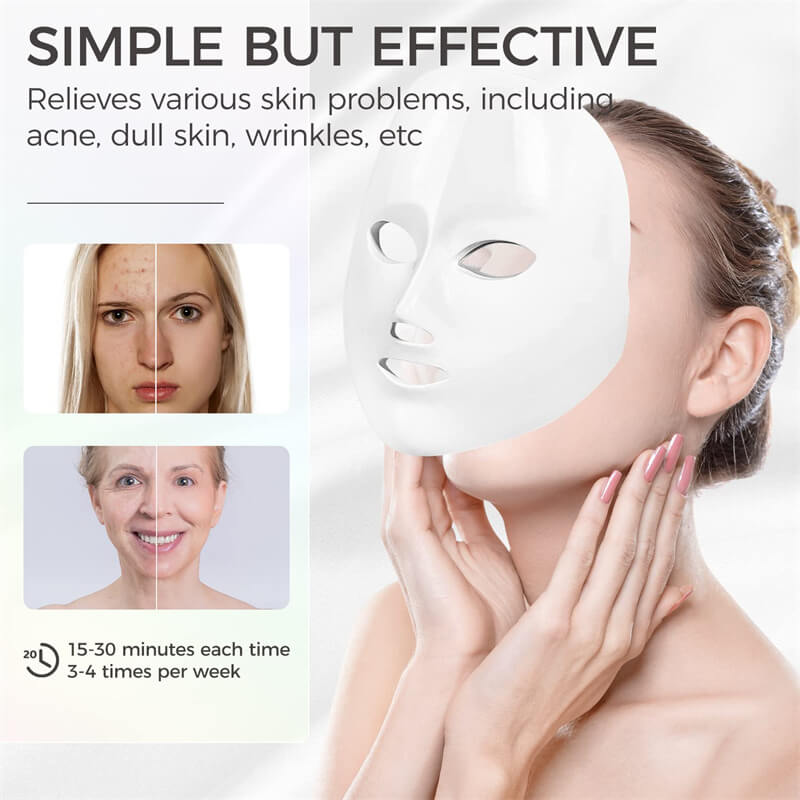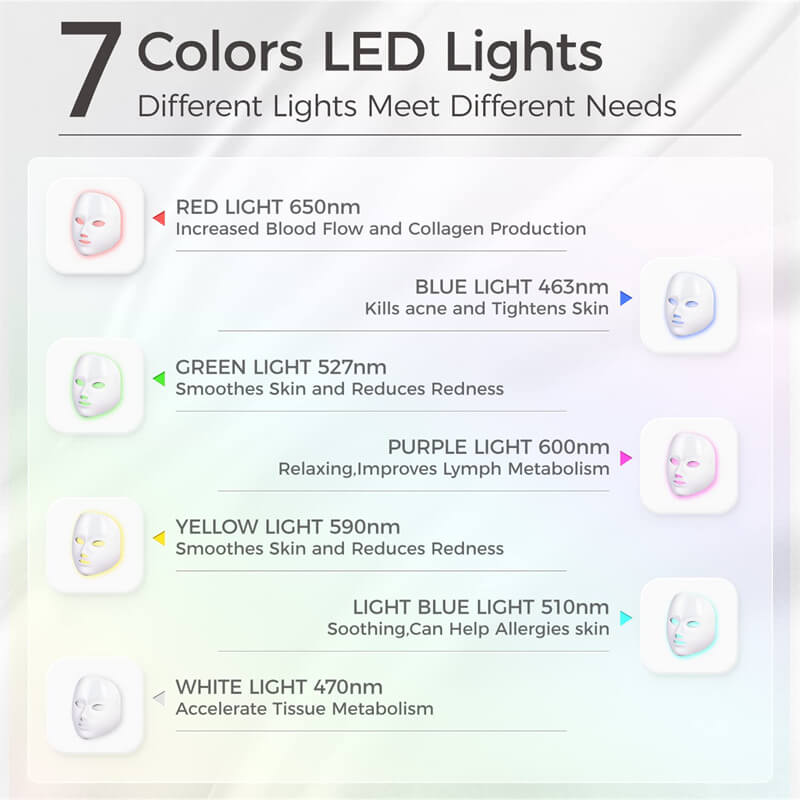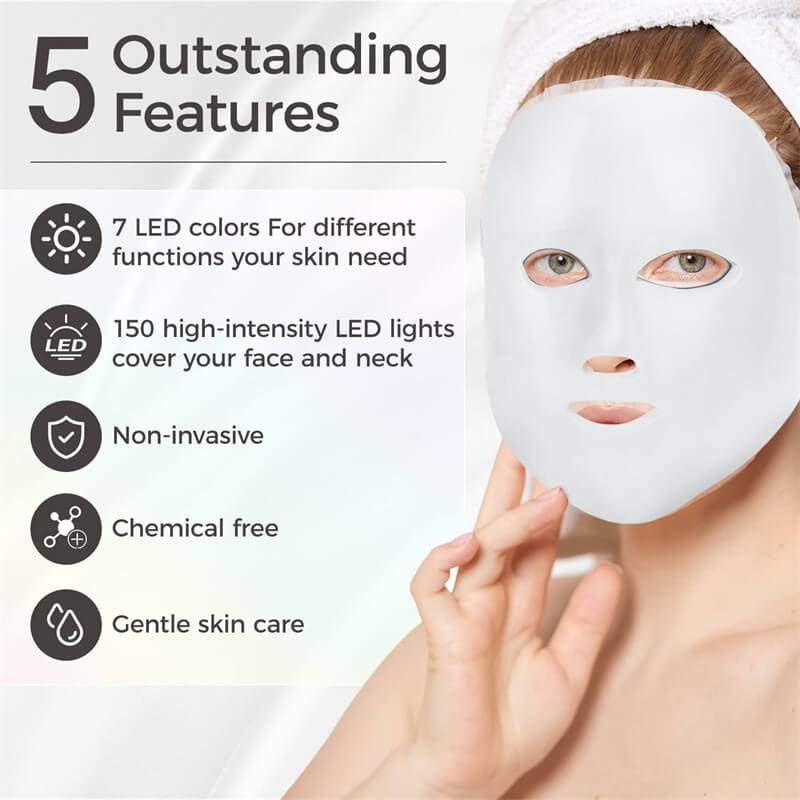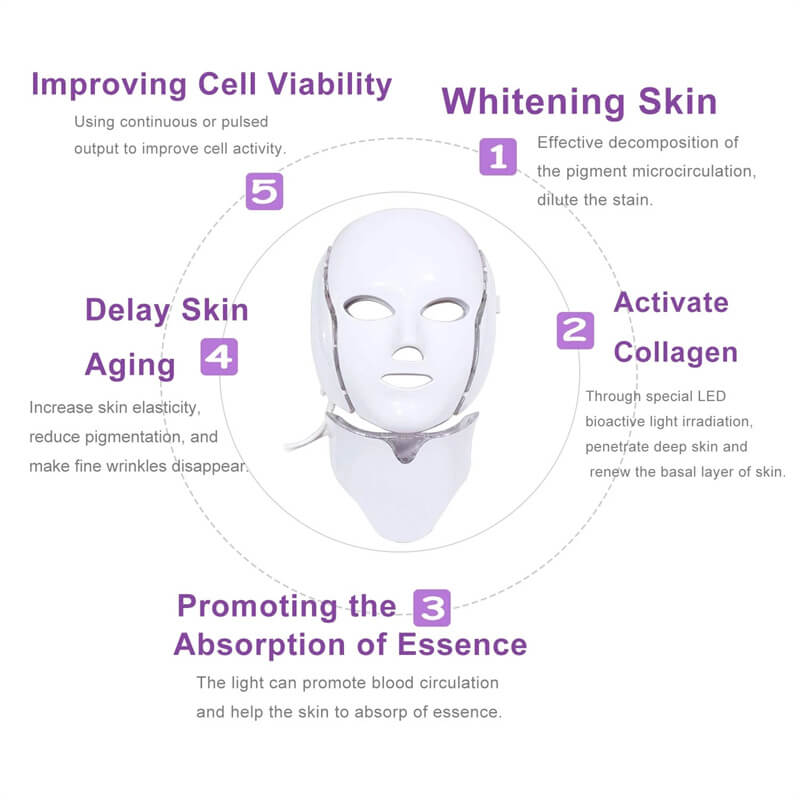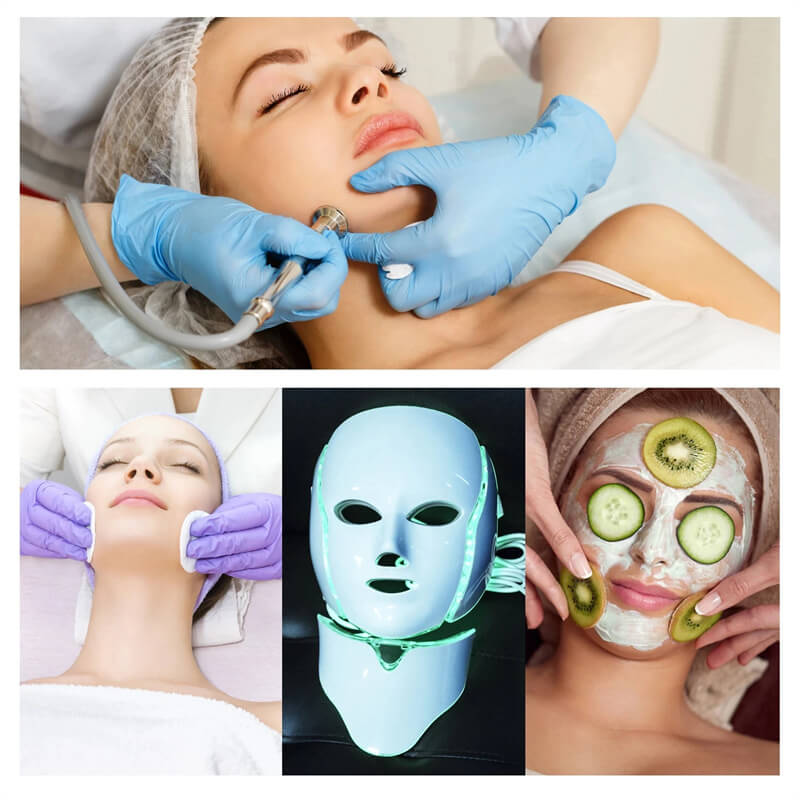 7 Clor Led Light Therapy Mask Skin Care Led Face Mask at Home
$139.00
Description
Additional information
Description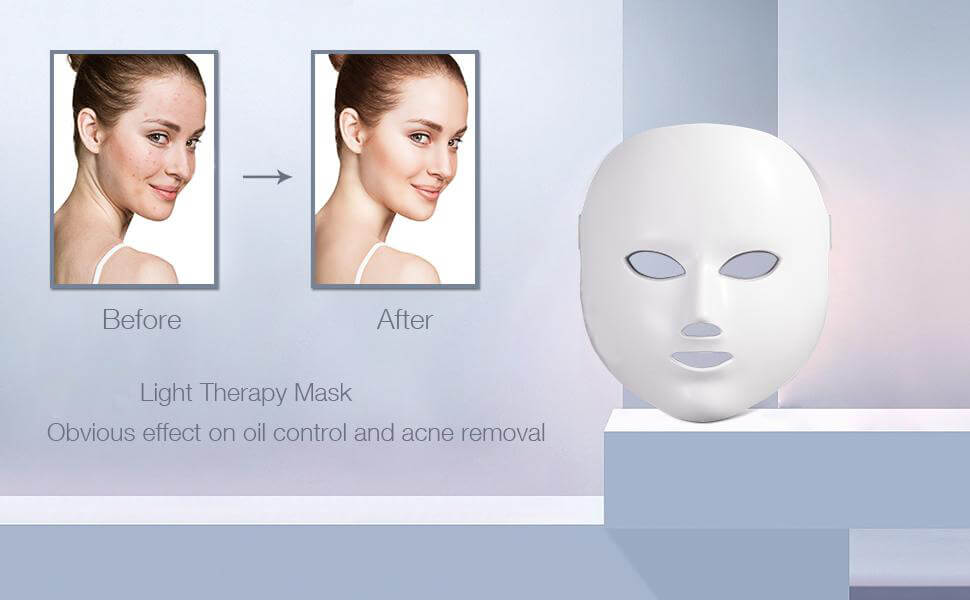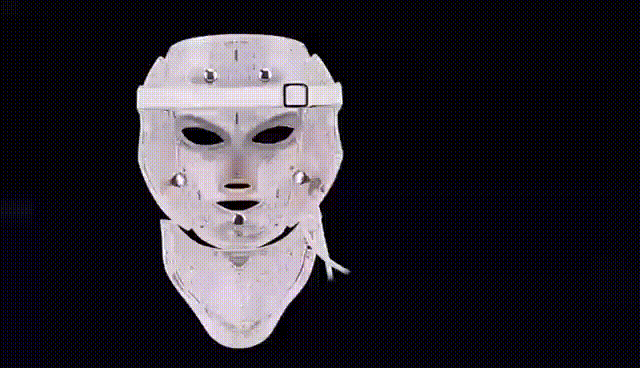 Led Light Therapy Mask: This led light therapy mask use light waves into the skin to activate photoreceptors in skin cells to solve your stubborn skin problem. Besides, the led face mask works well on acne skin, giving you smooth and healthy skin.
7 Color LED Mask: There are seven color led adjustable by remote control so you can choose the color light for different needs. Therapy time and depth are also adjustable. You can find the functions of led color in the manual.
For facial and neck: This light therapy is specially designed for facial and neck. So you don't need to worry about side effects. Plus, the pure light works well on all skin types, men and women. Enjoy professional skin care at home.
Easy but efficient: Just follow the manual, and you can enjoy a led face therapy mask with only 4 steps. 15-30 minutes each time and 3-4 times a week. Effectively on acne skin, wrinkles, dull, etc.
Best gift: This led face mask is a perfect gift for becoming beautiful and young.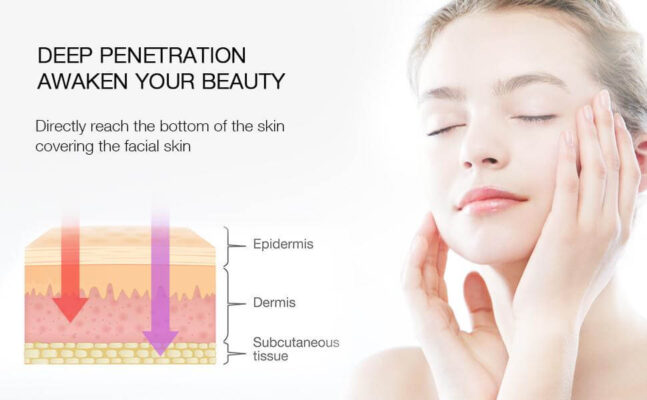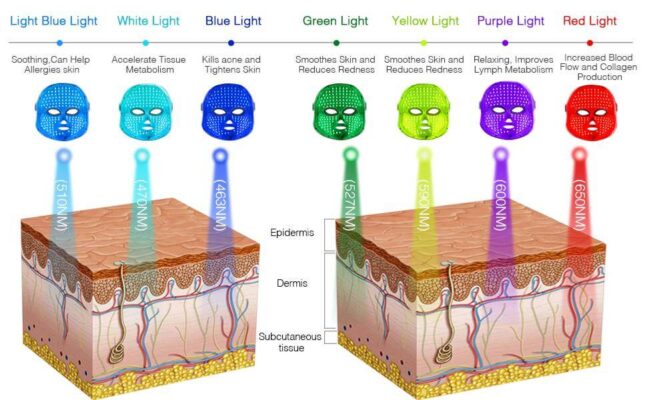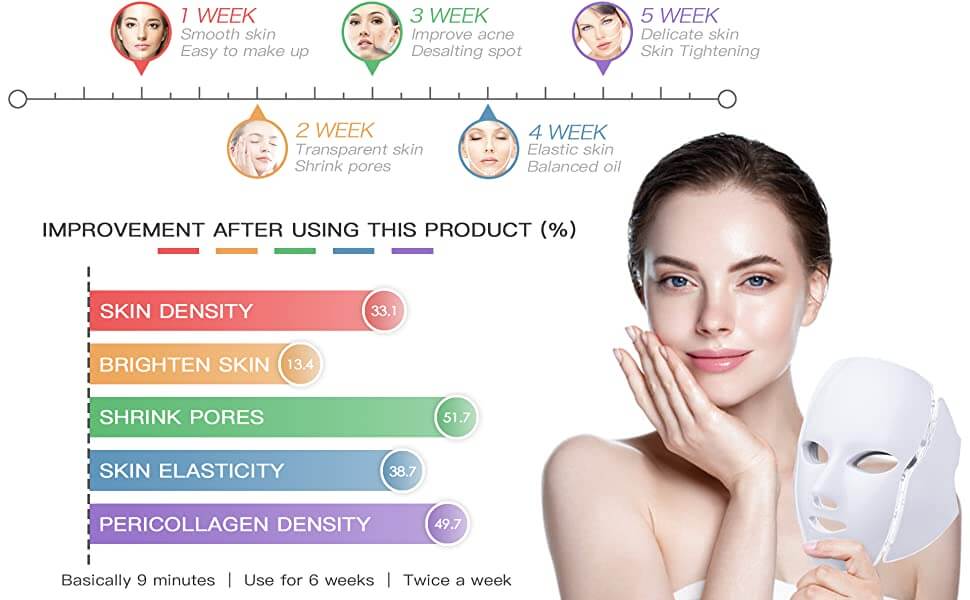 Additional information
| | |
| --- | --- |
| Plug | EU plug, UK plug, US plug |
Easy to use.
I received the mask a day late but aside from that, everything is as advertised. I really like it so far and I felt really relaxed afterwards. Time will tell if it works as well as people say.
Good for the money
I was using a handheld red light with microcurrent. I decided this would be easier to use. So far I like it, it is a little heavy but it's not terrible. I get facials every month and my esthetician says she can see a difference in my skin.
Requires a little patience
The mask came and looks like the pic of it. The lights are nice and bright but can be adjusted if they are too bright. Also, the lights can be set to flash instead of all lights being turned on for 10-20min. I have not used the mask enough to see a difference yet but overall I'm pleased with the product.
Thrilled with LED MASK and I Recommend!
I have used the (red) led mask nearly every day for one month for 30-45 minutes while relaxing at night watching tv. There is absolutely improvement in crows feet and brow furrow lines! Lines are much softer and I assume they will continue to improve.
Relaxing
I'm not sure if physical results yet because I just got it and I know that it takes up to even a couple months to have noticeable improvements. I can confirm that it is so relaxing. I fell asleep with it on. Crossing my fingers for great results.
LED therapy
Fast delivery. Heard so much about LED light therapy so I thought I would give it a try. This is easy to use so I'm excited to get results. Too early to tell right now if I'm getting any benefits but I'm optimistic!
I like this product because it gets the light to your entire face at once
It's a good game mask, although after 3 uses, the little electrodes don't seem to be working correctly. They were very strong the first couple of uses, but now I'm able to turn it up all the way and barely feel it. I like all the different settings and the fact it has a timer. Overall, it's a good product for the price.