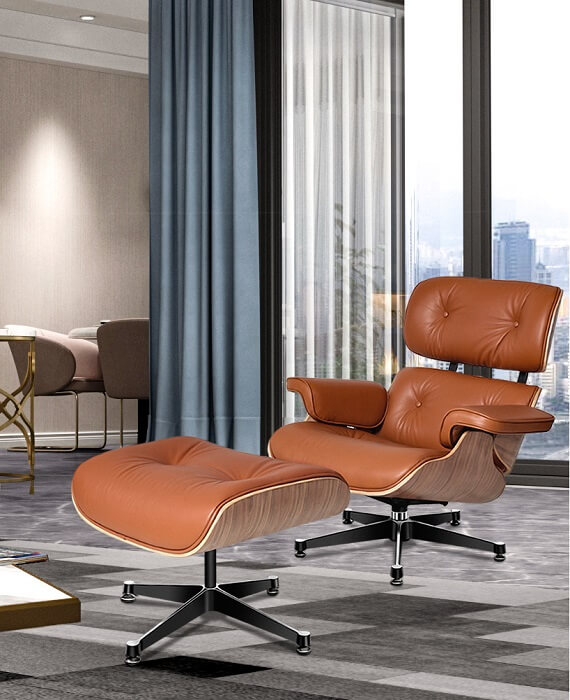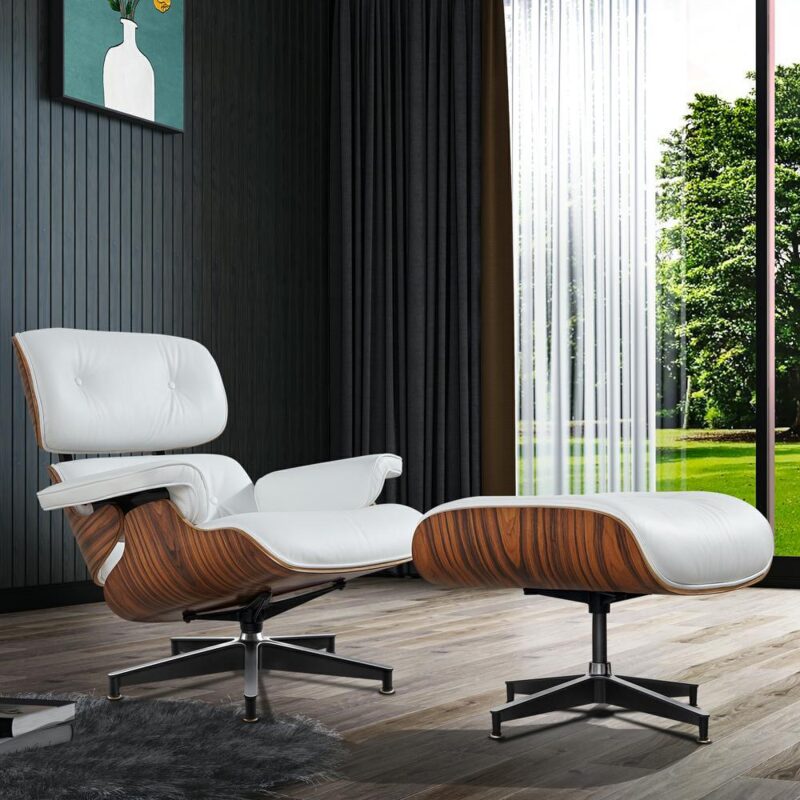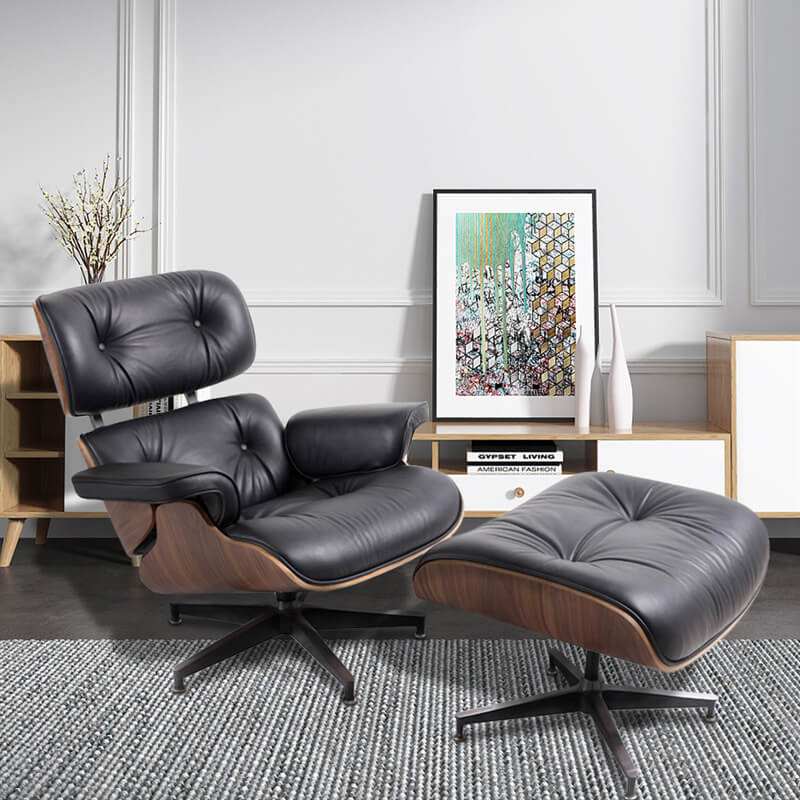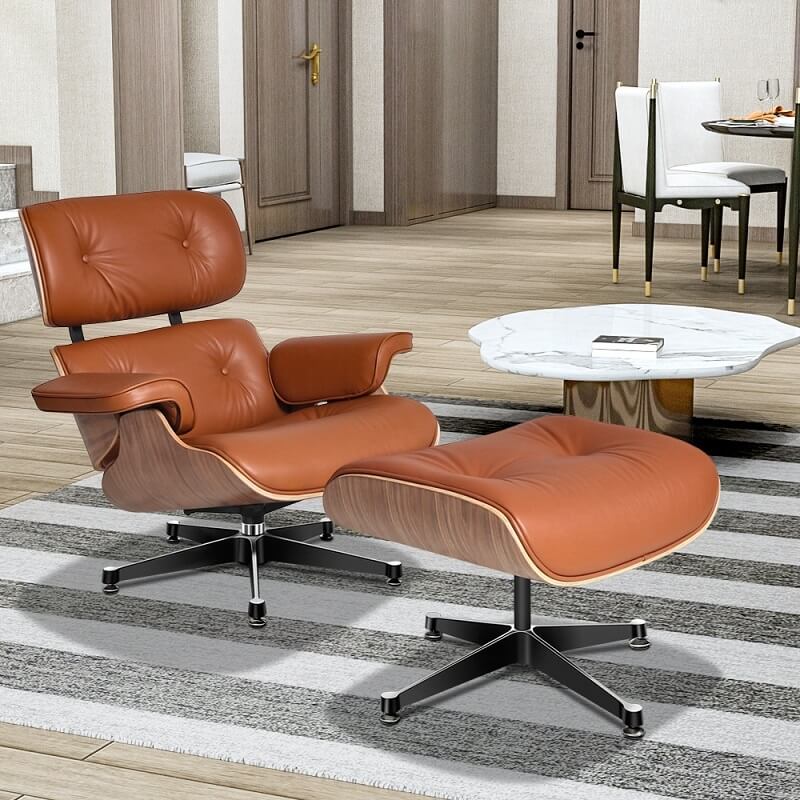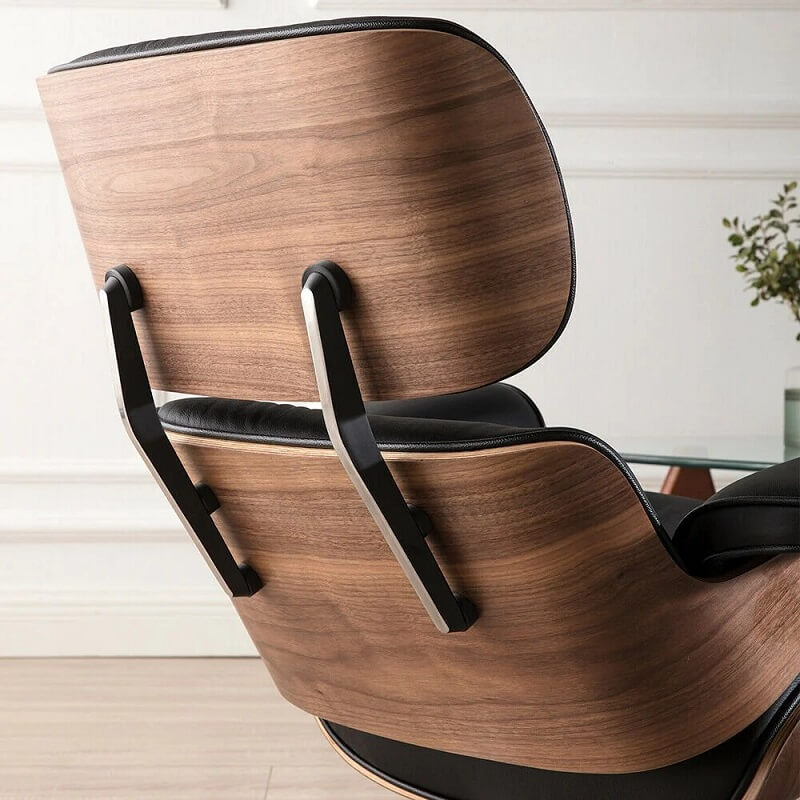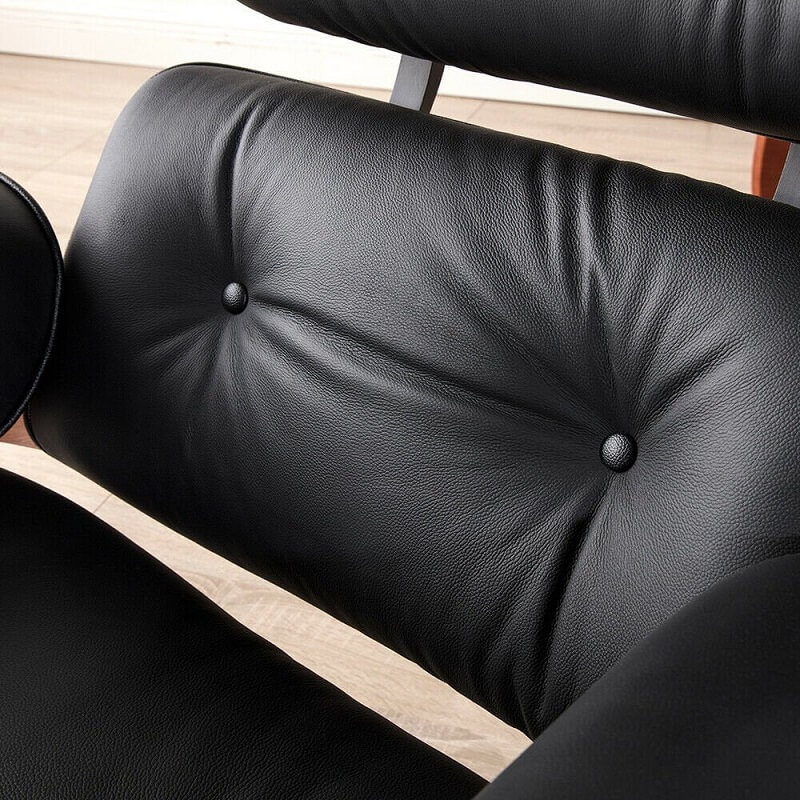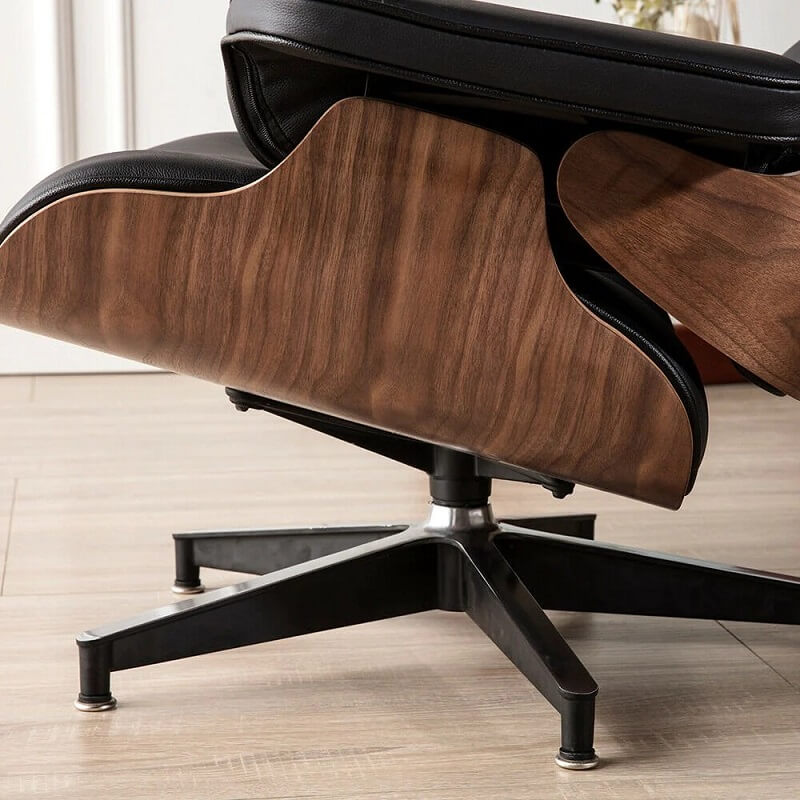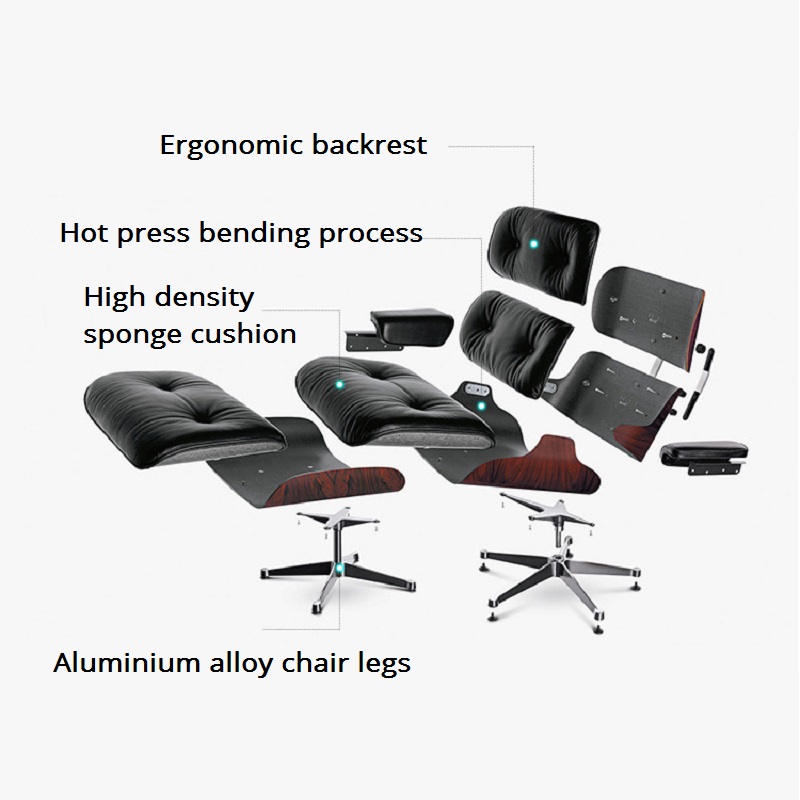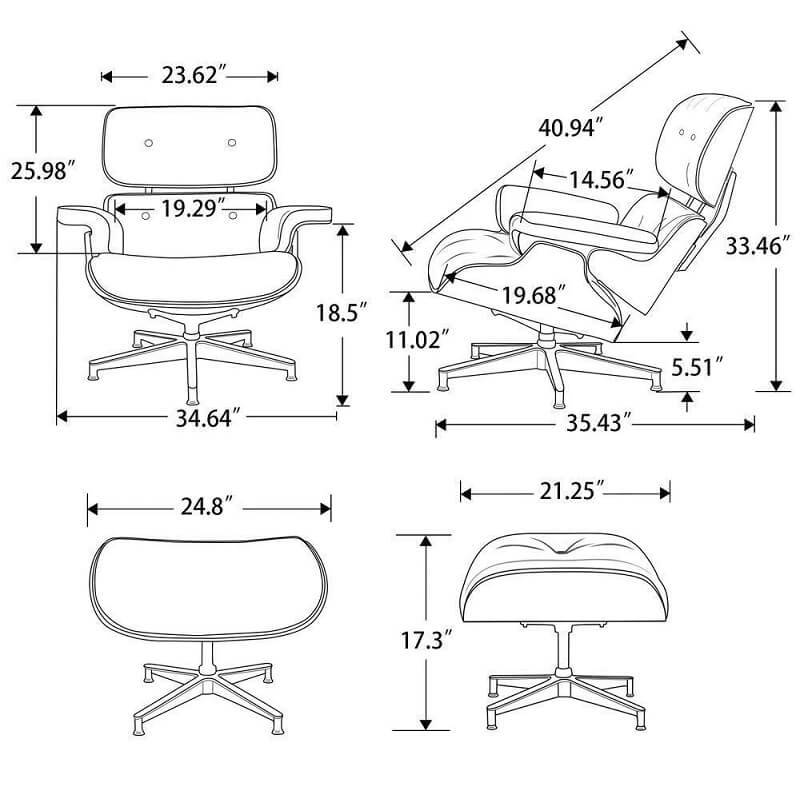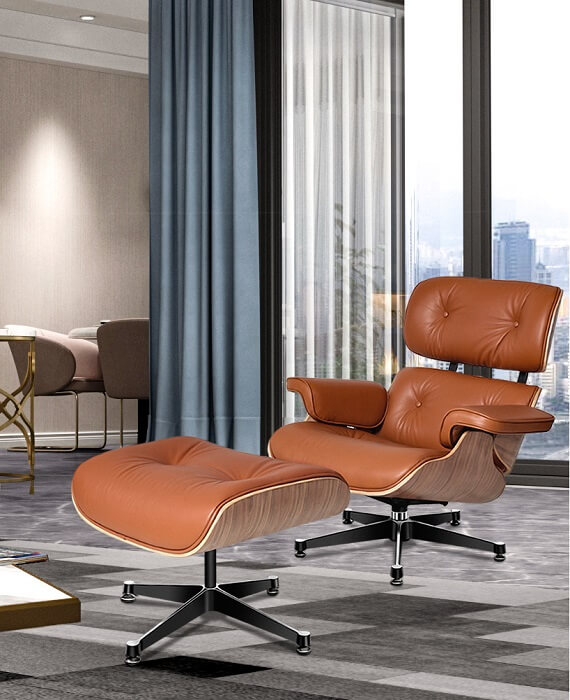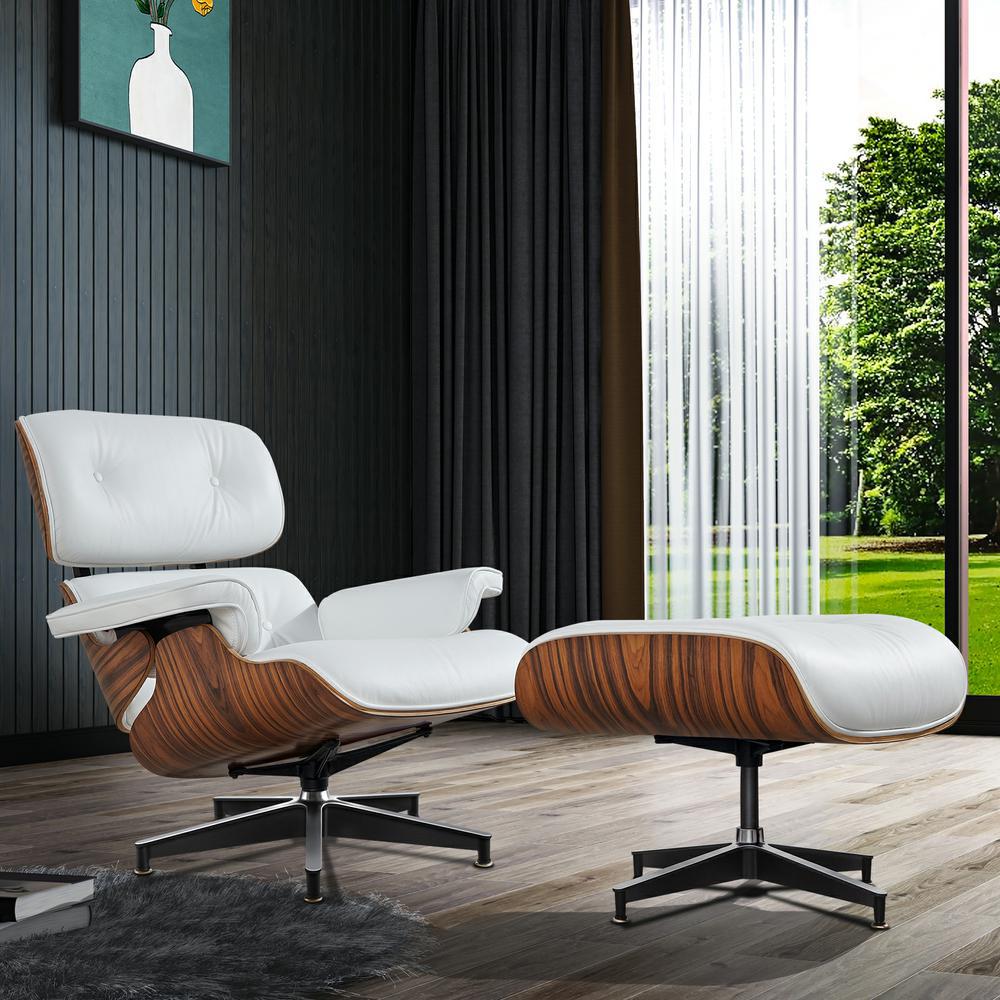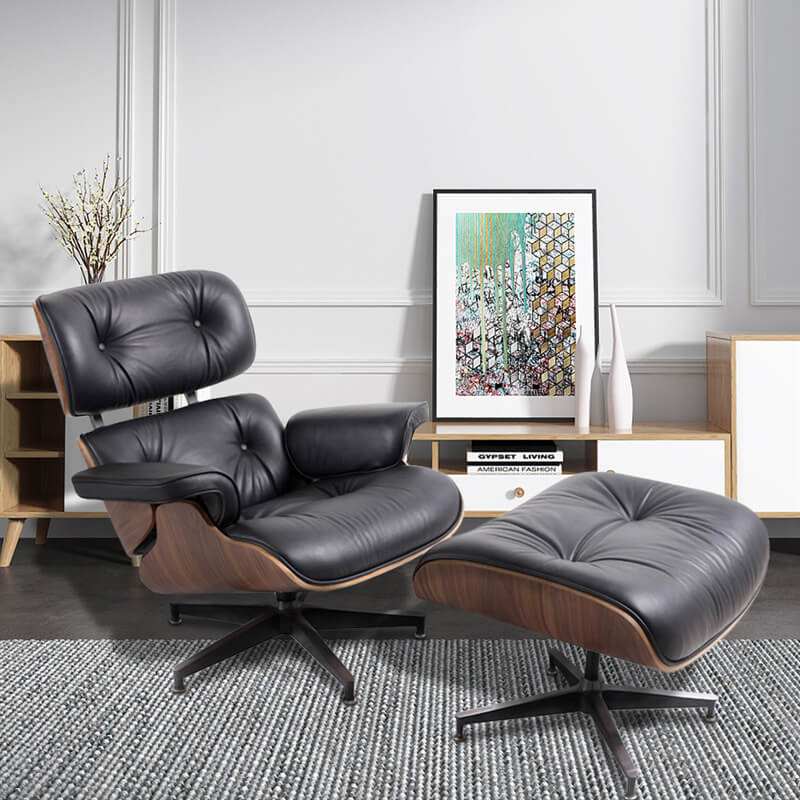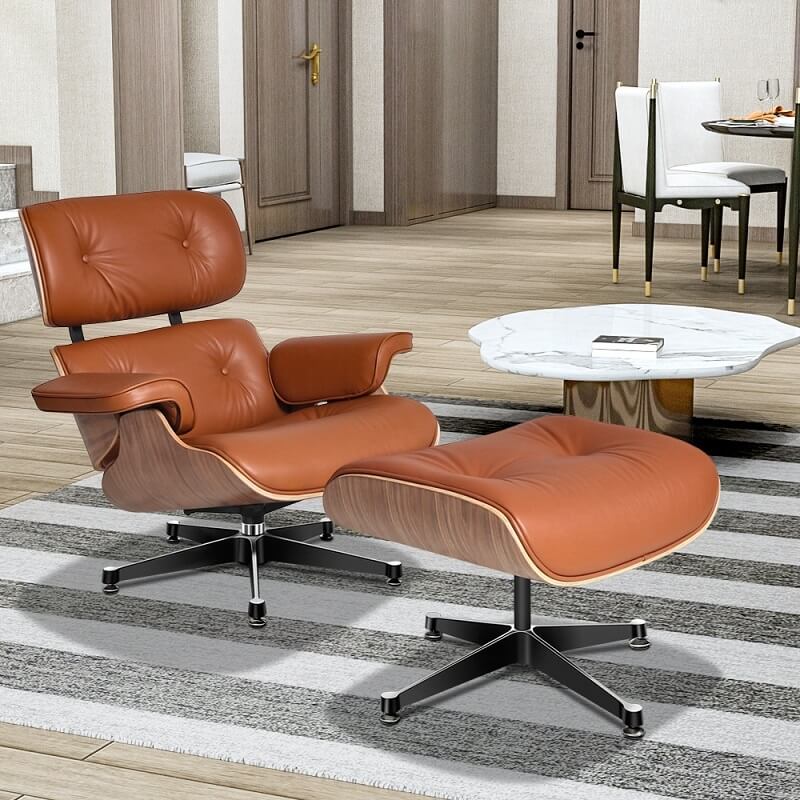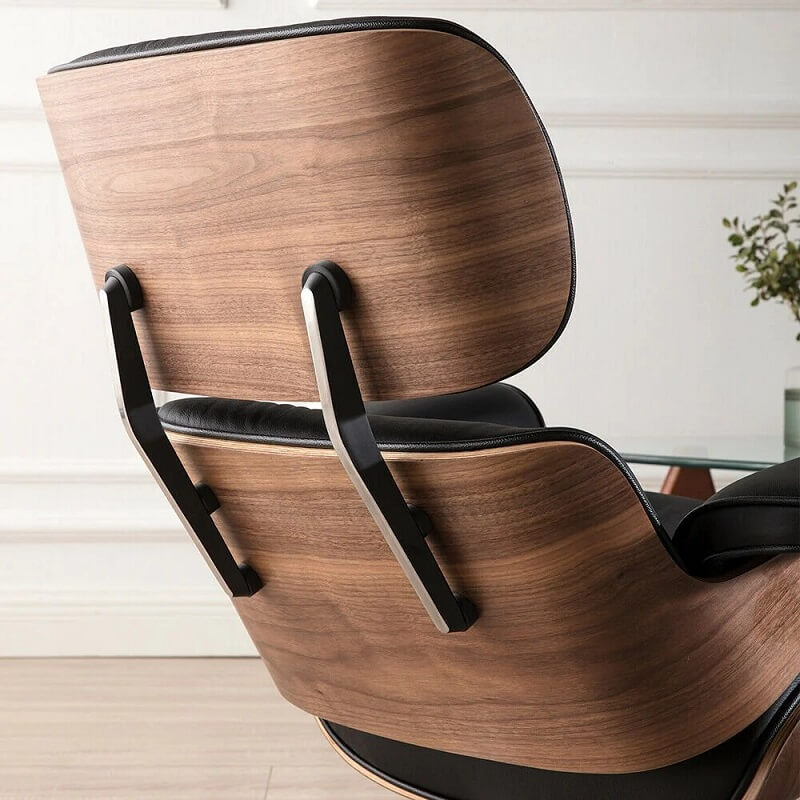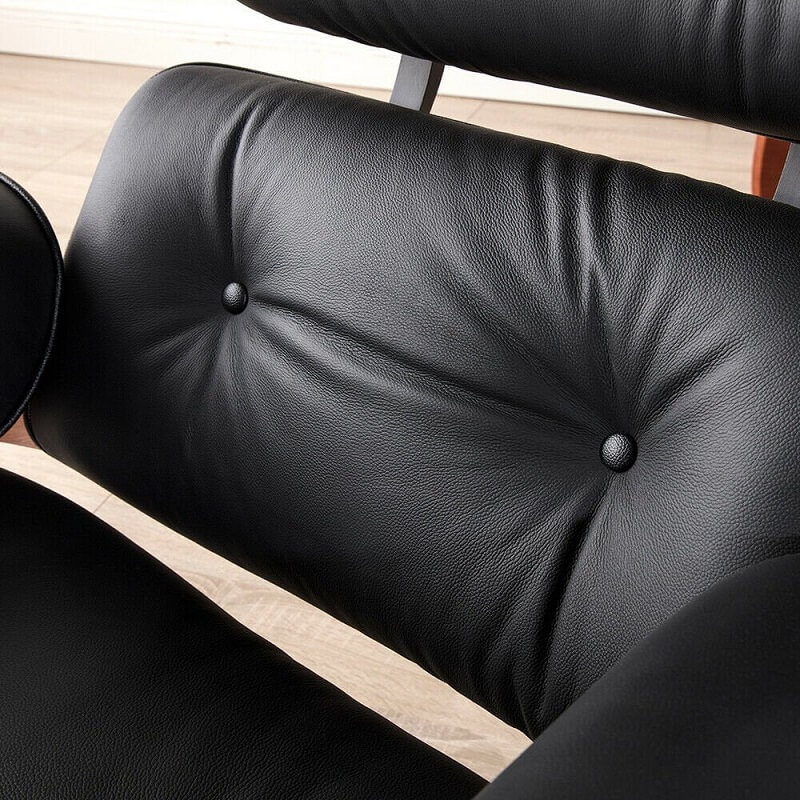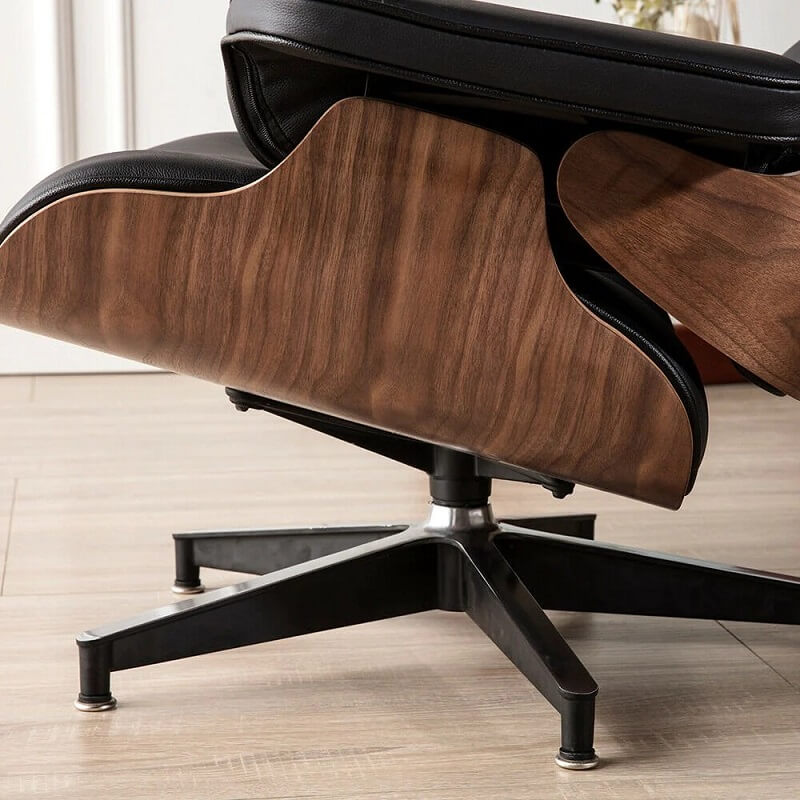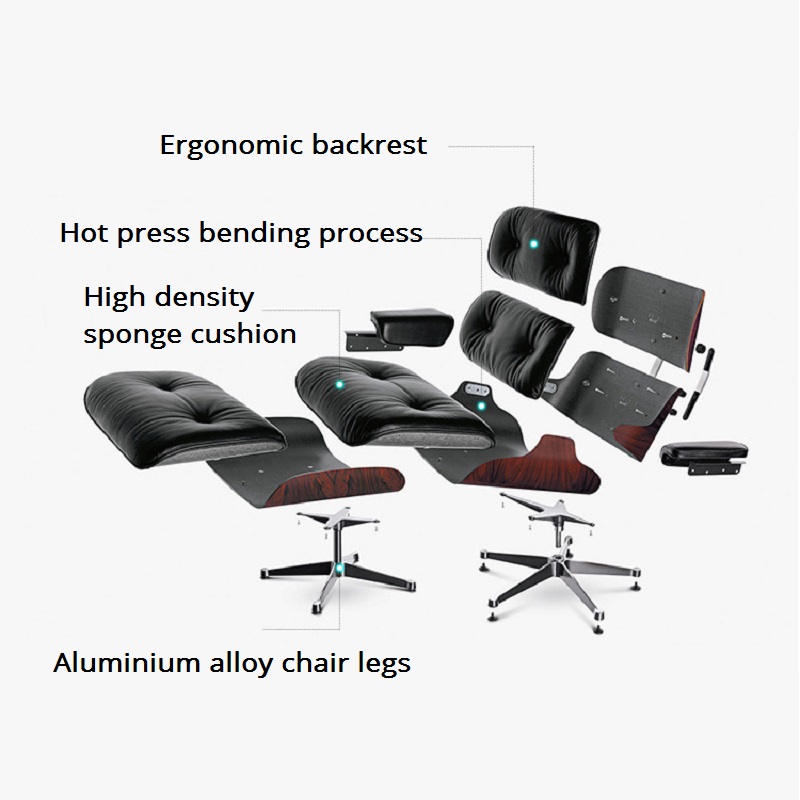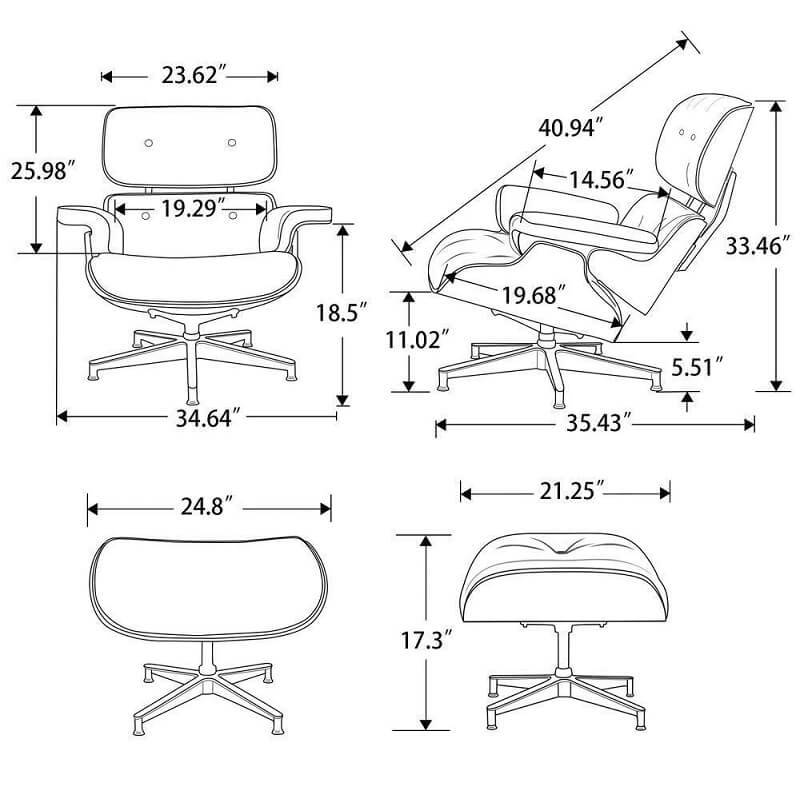 Luxury Leather Recliner Wooden Swivel Lounge Chair With Ottoman
$709.00
Fast shipping in 3-7 business days
Payment is fully protected
Enjoy free shipping
Quality is guaranteed
Description
Additional information
Description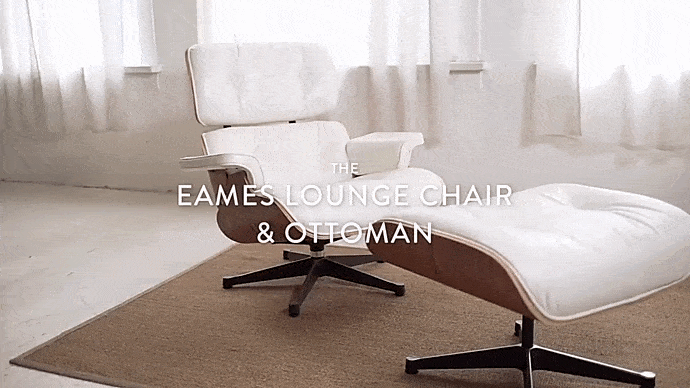 Wooden Swivel Lounge Chair With Ottoman
Specifications:
Material: Leather, wooden and Aluminum Base
Dimension: Lounge Chair: 34.6″x 19.3″x33.5″ (L W H)
Ottoman Footrest: 24.8″x 21.3″x 17.3″(L W H)
Item Net Weight: Lounge Chair: 55.5 lbs
Ottoman Footrest: 23.6 lbs
Look for a modern lounge chair with an ottoman that can mix the modern style into comfort and luxury. Let me introduce this leather lounge chair with an ottoman to you. With mid-century modern design, utmost precision, and luxurious top leather that captures your attention, this lounge chair is more than a piece of furniture, it is a work of art. The whole chair sofa adopts an ergonomic design that can give support to your body, providing endless comfort and relaxation. Upgrade your room with this work of art that only this luxury chair can bring you.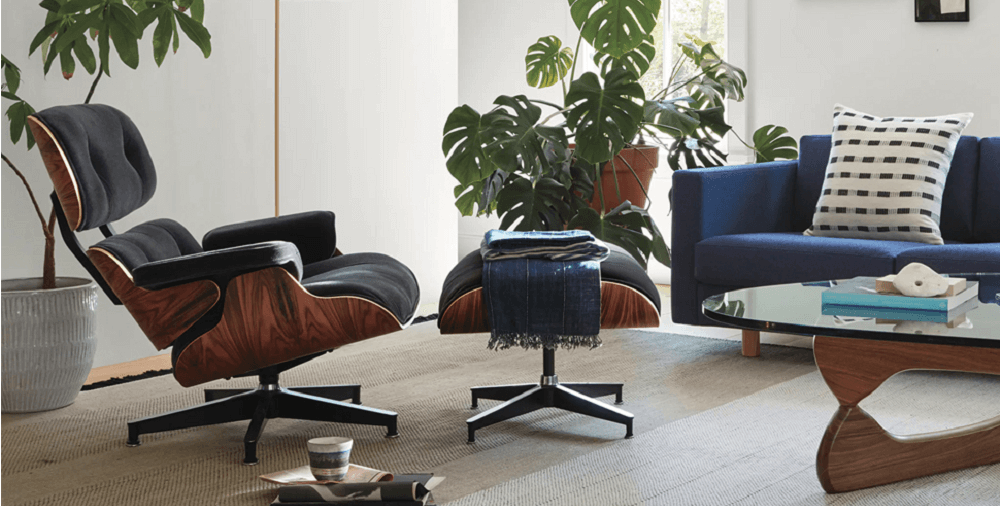 Features:
Recliner Chair with Ottoman: The recliner has a comfortable high-density sponge cushion ottoman. When resting in the bedroom, living room, or study, sit down and put your feet on the ottoman, and your fatigue disappears.
Swivel Lounge Chair: The wooden recliner features 360-degree rotating aluminum alloy chair legs. The foot part of the swivel chair is specially designed with environmentally friendly paint and a vacuum plating process to prevent rust. The effective weight is up to 330 pounds.


Leather Ergonomic Backrest: The lounge chair with ottoman is tilted under the ergonomic golden ratio design, which is a 15° rocking Angle. The user's center of gravity is shifted back, which relieves the load on the spine and helps to relax the body and mind.
Wide seat design: The swivel recliner seat is spacious, with a supportive back and a wide armrest that tilts out. It provides a high degree of comfort to the head, back, and arms. The corners of the seat are rounded to effectively prevent collisions.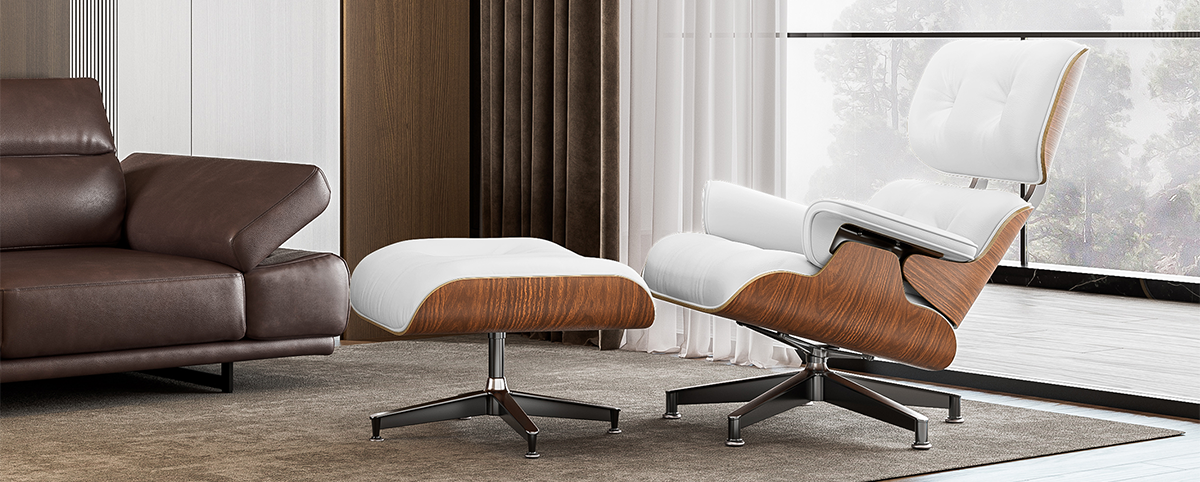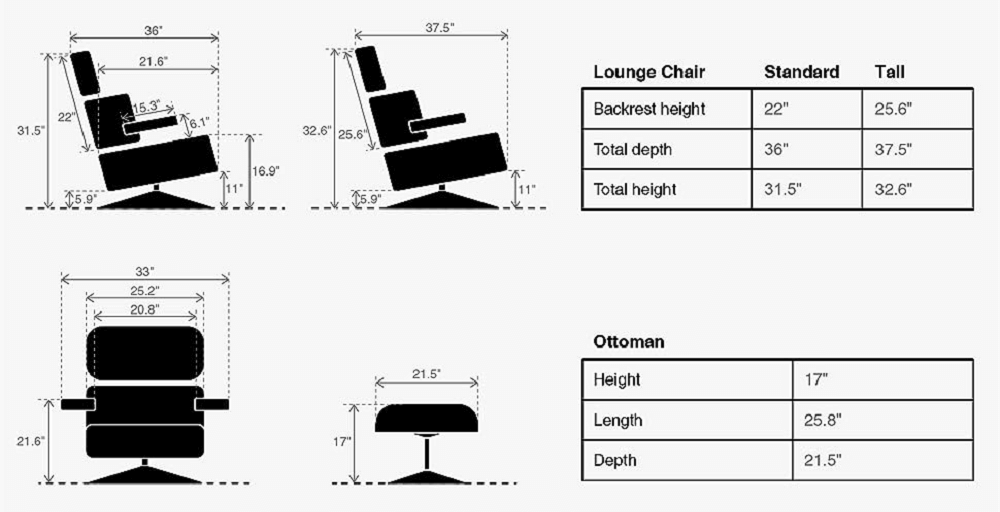 Excellent as recliner and desk chair
This chair reclines rather far for watching TV. I've fallen asleep several times as it's very comfortable.
Easy on your eyes
So good looking for a recliner, shipping box was delivered in perfect condition, really easy to put together, small, comfortable and good looking!
Great purchase
Love this chair. It's very comfortable and looks great. I like the sleekness as opposed to the old huge lazy boys.
Outstanding Value/Deal!
My husband (5'10") enjoys it very much. The recline is perfect and he does occasionally nap in this chair.
Could not have been more pleased
Love how comfortable it feels and looks does the job.
 It works
This is a good chair but the reason I can it overall 4 stars is because it's not good for talk people. But it's great to rock in and swivel.
Comfortable sitting
Comfortable. As I expect it to be, great product for the price.
Great first impression
Good size for me, I'm 6' and 180. I can rest my head comfortably on the back when reclining. Appreciate the stupid simple assembly.
Sturdy and comfortable
 Easy to assemble I received it in five daysAlso comfortable and I've had back surgery a couple of times
Just what we wanted!
The chair and outtoman are sturdy and seem to be easy to swivel etc. My wife uses it s a reading chair.